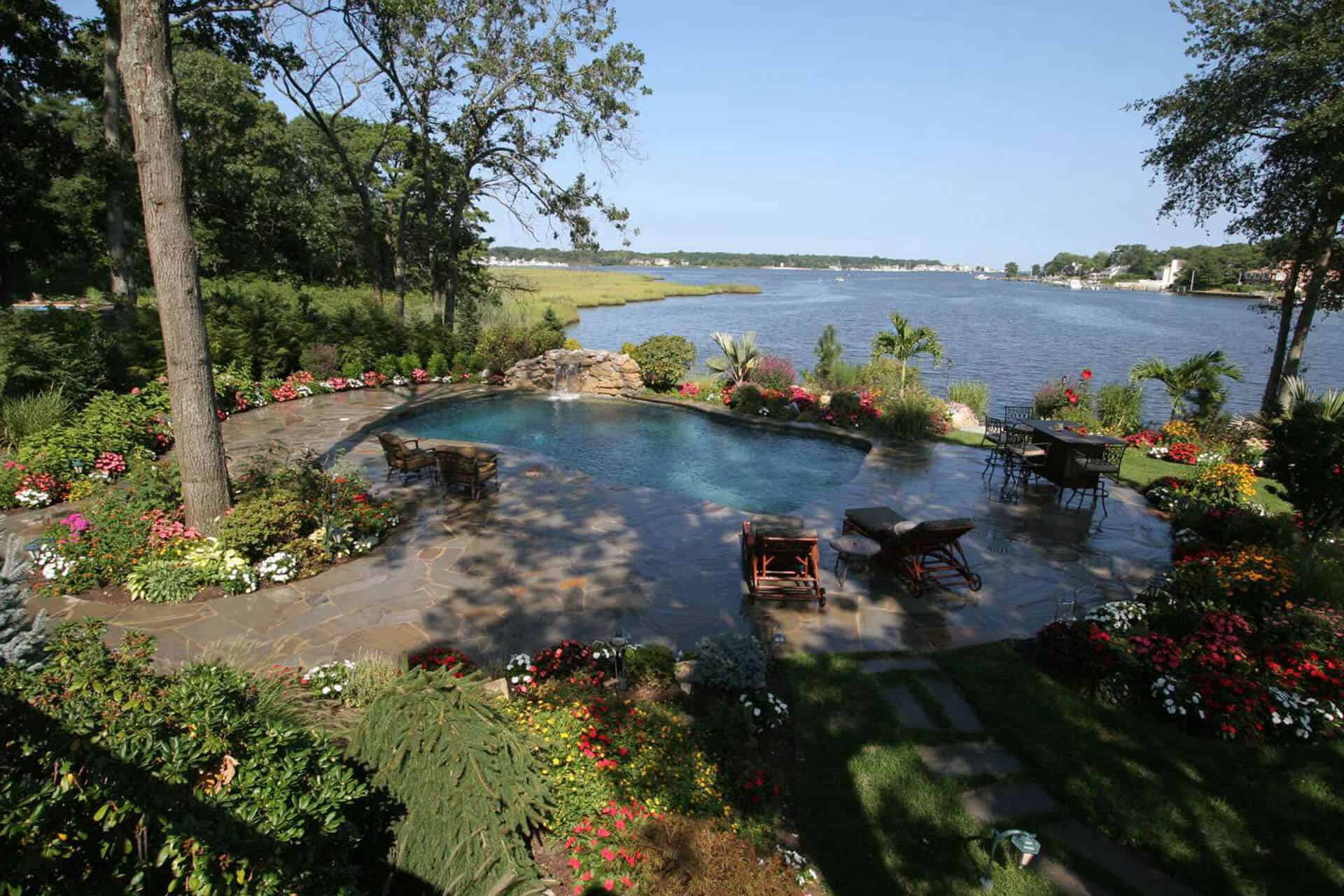 Pugliese Pools
Pugliese Pools, now based in Orange, New Jersey, has over 60 years of custom swimming pool design. Over the years we have earned a high reputation for custom swimming pool design that lasts for decades. Our pools have a lifetime guarantee that our clients truly value and few of our competitors can match.
We are renown for the "Natural Look" Pool we created in the 1960s that has been emulated by other NJ swimming pool builders and national luxury swimming pool builders. We can create a luxury swimming pool design for you that is modern, traditional, natural or formal.
With over 60 years experience in swimming pool landscape design, we have designed and built luxury swimming pools in every style, size and property shape. Pugliese Pools is a family owned and operated company.
"The backyard pool is so relaxing that we feel we're on a resort vacation. It's a sanctuary." — Brenda L.
Warren, NJ - 2014
"The difference from other pool builders is difference between cookie cutter and custom work." — Tom D
Fairfield, NJ — 2014
"As a home builder myself with insights and expertise about quality building, I can't say enough about Tom and Pugliese Pools." — Bill B.
East Brunswick, NJ — 2014
"Tom took care of everything from start to finish which was a great relief for us." — Bindia P.
Watchung, NJ — 2014